"The world is changing, or, to be more accurate, we're changing the world. There is an old adage, 'be careful what you wish for.'
Dr Maurizio Bragagni.
Pure innovation must be powered by the drive to deliver added value: to make things easier, faster, safer, better—or less expensive.
Dr Bragagni observes that we are standing together on the edge of the fourth industrial revolution, and that it's as much about revolutionary thinking as it is about ground-breaking engineering—the two go together. How to survive? Educate.
While studying for his MBA he had time to connect to, and consider, the possibilities of this incoming disruption: this challenge to the way of doing things; this boundless opportunity.
He commented: "These are exciting times, and we have to decide whether to sink—or swim. To survive this latest challenge to our world, a self-created challenge, we have to not only adapt, but adapt in the right way."
A job for life will become a rare thing and that means the very fabric of life will change beyond all recognition. And it won't be the first time.
Every generation has its disruptive technology. Today that technology is the Internet and AI. In previous industrial revolutions the machines were bigger and driven by steam—but the net result was the same. Fewer people were required and today our own commercial value—what we 'bring to the business'—may be on thin ice.
Massive technological disruption; it's been with us for centuries, and it's not finished yet.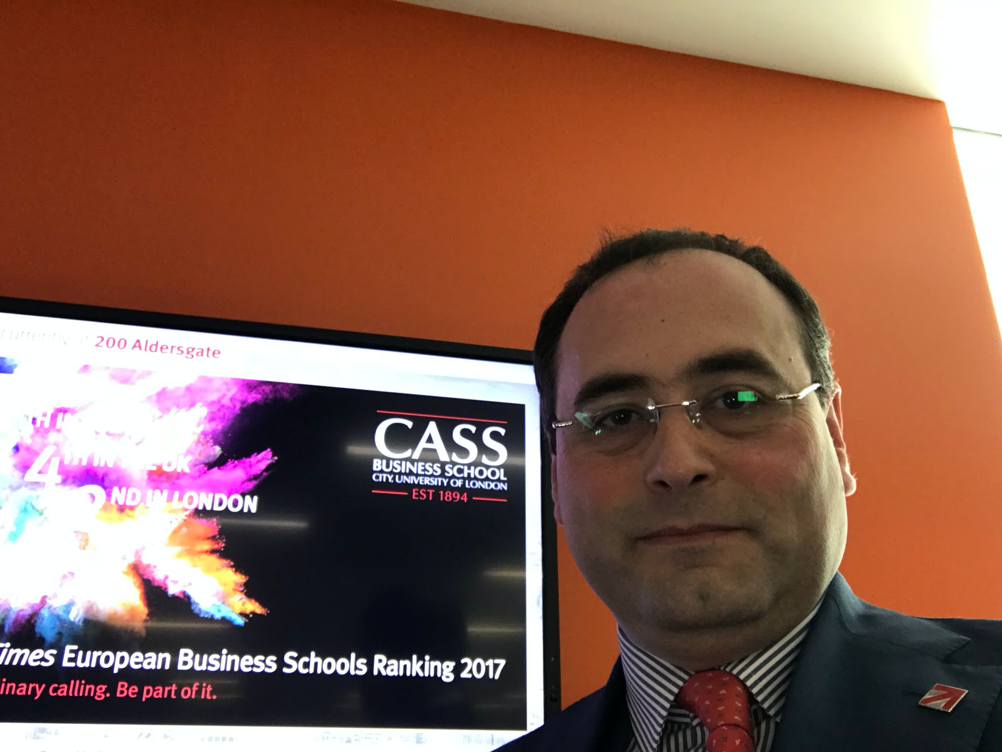 This fourth industrial revolution drives the need for continuous learning. Life will take a more varied path as people leave education, gain skills, have their jobs change, re-educate and re-skill, change jobs, start businesses and move forward.
If we don't prepare for these seismic changes now, we will be left severely wrong-footed. That's one of the reasons he focused on the introduction of an Academy at Tratos. The Academy is the right space for continuous learning, for exchanges of ideas and for upskilling in response to (and anticipation of) change now and change to come.
Re-training and up-skilling will be essential and industry needs closer relationships with universities so that they can both provide relevant training at all levels. The way everyone works and contributes to business will be revisited, renegotiated and redesigned.
He set up the Tratos Academy to allow people within the company to reach their full potential—and to inspire and inform undergraduate next-generation engineers.
It's an enlightened way of helping to inspire and develop talent and reflects a different way of working—and it suits a culture of innovation. It's all about flexibility and being adaptable. It's not always the strongest, or the most intelligent—but the most adaptable and flexible that survive. So, we need to be ready, says Dr Bragagni, and we need to keep learning.