Maurizio Bragagni is a Freeman of the City of London, industrialist, public servant and consultant, involved in various socio-economic sectors in the UK and elsewhere globally. He is a philanthropist and has a strong interest in politics, history and diplomacy, on which he writes and publishes. These interests have led him to work in industry, politics and public relations, holding various public and private positions in the UK and elsewhere.
Today, serving as Honorary Senior Visiting fellow at CASS Business School in London, he specialises in sustainable development, family business, and history. He has won several national and international awards and prizes during his career.
His motto "Nihil difficile volenti" –nothing is impossible for those who want it–, based on a similar one by Cicero, is intended to affirm that with willpower, obstacles are easily overcome and difficulties are overcome.
"The idea is to make money … does not matter how, and I will buy a new virginity after I am rich, has never worked. How you make money care. .. and care now…"
MB speech at Cass Business School Strategy
The Bayes Business School (formerly Cass) is one of City, University of London's five Schools. It's among Europe's leading business schools and in the global elite of business schools that hold the gold standard of 'triple crown' accreditation from AACSB, AMBA and EQUIS.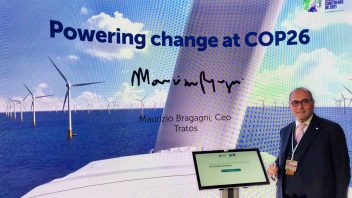 Back in November 2021 Dr Bragagni attended the COP26 and was inspired by the fact that an increasing number of businesses recognised the commercial and moral imperative of playing their part to tackle climate change and have taken on net zero emissions targets. At the same time, Dr Bragagni realised…