On the 24th of February 2021 Honorary Consul of the Republic of San Marino and Esharelife Foundation Chairman, Dr Maurizio Bragagni was invited as a guest panelist to join a discussion organised by the Institute for Family Business (IFB) titled "A Shared Passion for Collaboration, Openness and Innovation – Family Entrepreneurs in the UK and the DACH Region Facing Brexit and Pandemic".
Dr Bragani took part in the discussion bringing in its contribution as CEO of Tratos, an independent cable manufacturer involved in many high-profile and technologically advanced projects across the globe. The other entrepreneurs that joined the discussion, which was moderated by Elizabeth Bagger (Director General IFB UK) and Dr. Albert M. Geiger (Managing Partner ALPHAZIRKEL Germany), were:
Jan Hendrik Goldbeck, Managing Director and Shareholder of Goldbeck Group, Germany;
Dr Hans-Peter Mangold, Managing Director TC First Holdings, Switzerland;
Karl Mayer-Rieckh, Chairman, Leder & Schuh International AG, Austria.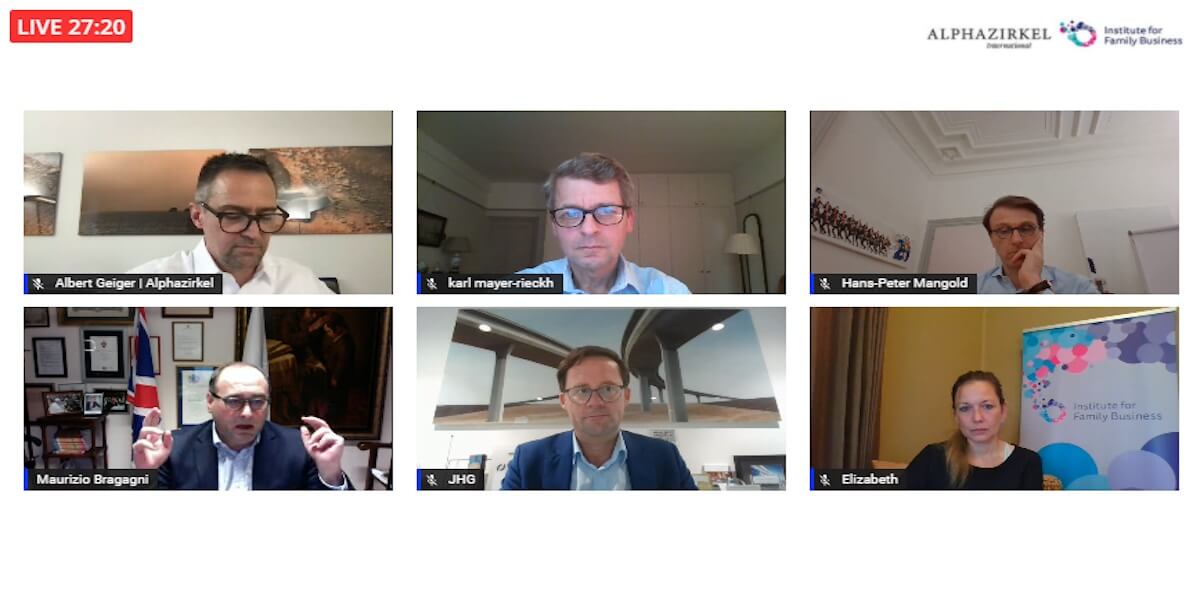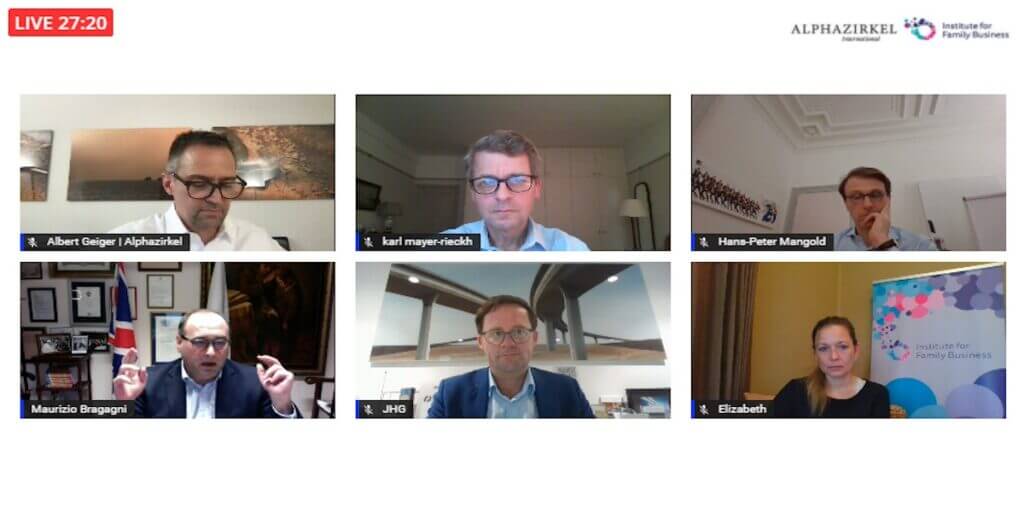 The conference explored the challenges, opportunities and implications that the Brexit deal is having on international trades. The decision to leave the European Union in 2016 and the fact that the UK had to establish new relationships with its main trading partners combined with the outbreak of COVID-19, less than 12 months ago, brought businesses to face unprecedented challenges. Now, more than ever, stated the IFB, collaboration openness and innovation appears to be crucial to sustain businesses and to allow them to be successful in a global context that has completely changed from a political, social and economical point of view.
These changes have required business to innovate and adapt very quickly in order not to be disrupted. Therefore, it appears paramount to look at how businesses have responded to these challenges, it is crucial to engage in a collaborative discourse that can lead businesses to a shared understanding of what is necessary to survive and thrive in the current environment. Collaboration can give businesses the possibility to understand where opportunities lie and how to exploit them to allow each business to remain relevant and competitive. Ultimately, the great challenges that businesses are facing, can be seen as an opportunity to foster innovation.
It is in this context that Dr Bragani has outlined how its company, Tratos UK Ltd, has reacted and responded to the current challenges that his family business and all the other businesses all over the world are currently facing and how these challenges can be overcome.
The key word which summarises Dr Bragagni's contribution to the IFB conference is innovation. Indeed, as Dr. Bragagni made clear, "What is working, what will navigate us out of this storm, is innovation". Innovation will create new opportunities and will avoid companies' disruption. Innovation has increased over the last 100 years thanks to democracy and diversity which, now more than ever, become two crucial factors to be taken into account in this frenetic search for new solutions to forefront the current challenges.
Businesses, continued Dr Bragagni in its contribution to the conference, need to take some risk rather than being risk-averse, this is the only way in which innovation can be created. Risks must be recognised, accepted and embraced as they can lead to the creation of new opportunities. This integrated and systematic approach to risk is what has been used by Dr Bragagni's company, Tratos UK, in its dialogue and collaboration with multiple stakeholders the company holds responsibility to. In giving an example, Dr Bragagni specified how the company attempted to meet expectations, support, communicate, reward and reassure suppliers in order to mitigate risk and keep its supply chain solid in these unprecedented times.
As Dr Bragagni reiterated at the end of his contribution: "Innovation is what will save industry. But we can't innovate unless we're free to risk. "