Dr Maurizio Bragagni OBE is a Freeman of the City of London, industrialist, public servant and consultant involved in various socio-economic sectors in the UK and elsewhere globally. Dr Maurizio Bragagni OBE founded a charity to help the most disadvantaged people by giving them access to quality education and has a strong interest in politics, history and diplomacy, on which he writes and publishes. These interests have led him to work in industry, politics and public relations, holding various public and private positions in the UK and elsewhere.
Today, serving as Honorary Senior Visiting fellow at CASS Business School in London, Dr Maurizio Bragagni OBE is teaching sustainable development, family business, and history. He has won several national and international awards and prizes during his career.
Dr Maurizio Bragagni OBE's motto, "Nihil difficile volenti" (nothing is impossible for those who want it), is based on a similar one by Cicero, and is intended to affirm that with willpower, obstacles are easily overcome, and difficulties are overcome.
"The idea is to make money … does not matter how, and I will buy new virginity after I am rich, has never worked. How you make money care. .. and care now…"
MB speech at Cass Business School Strategy
The Bayes Business School (formerly Cass) is one of the City, University of London's five Schools. It's among Europe's leading business schools and in the global elite of business schools that hold the gold standard of 'triple crown' accreditation from AACSB, AMBA and EQUIS.
In his noble capacity of the Honorary Consul of the Republic of San Marino to the UK, appointed by the Republic of San Marino since November 2019, Dr Bragagni has been working diligently to:
Prof Maurizio Bragagni Esq OBE is serving as Alternate Governor of the European Bank for Reconstruction and Development (EBRD) representing the Republic of San Marino.
Trade advisory groups (TAGs) were established in July 2020 in order to meet the requirements of the Department for International Trade's (DIT) trade negotiations.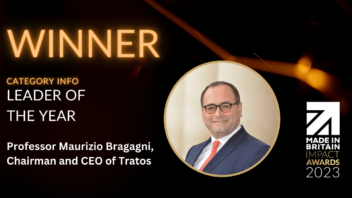 I am excited to share that my leadership skills were recognised among the network of British entrepreneurs and I won Leader of the Year at the Made in Britain Impact Awards 2023. I am deeply grateful to Made in Britain for their unwavering support in fostering growth, and to the…