It gives me sheer pleasure to announce that on 17 May 2023, the Government of the United Kingdom of Great Britain and Northern Ireland and the Government of the Republic of San Marino signed the Convention for the elimination of Double Taxation with respect to taxes on income and on capital and the prevention of tax evasion and avoidance.
The signing ceremony was organised in the HM Treasury building and on behalf of San  Marino it was signed by HE Dr Luca Beccari, Secretary of State for Foreign Affairs and on behalf of the UK by Mrs Victoria Atkins MP, Financial Secretary to the Treasury.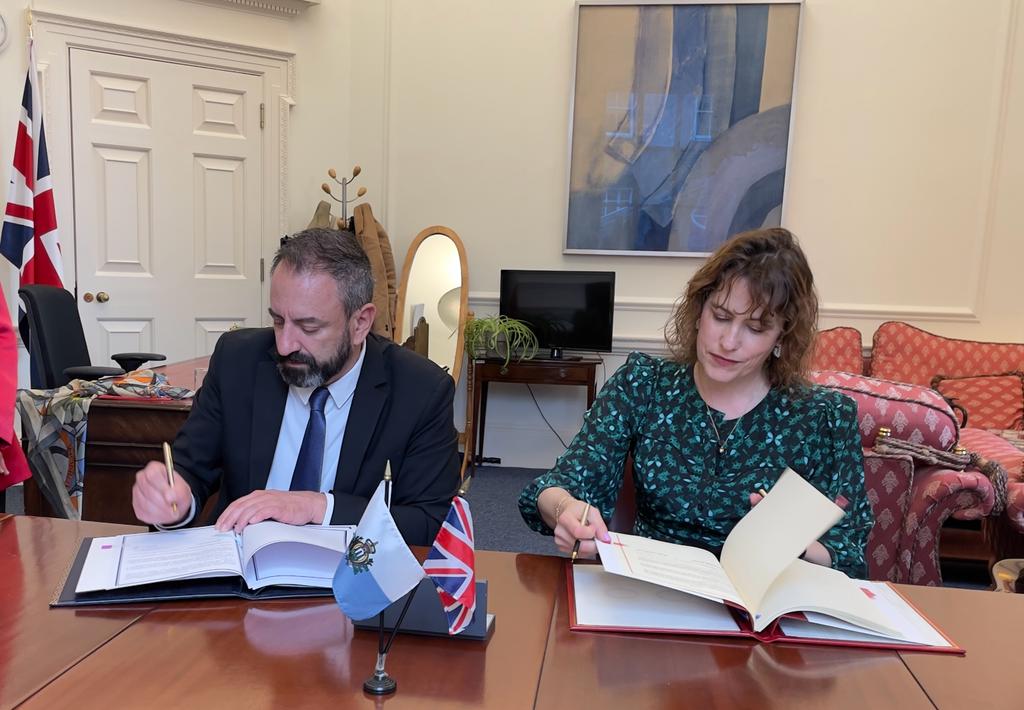 The convention marked a significant development in the bilateral relations between the UK and San Marino and was achieved thanks to the determined work of the Consulate of San Marino in London.
Being part of the official delegation from San Marino and witnessing the signature ceremony I expressed my belief that "this agreement marks a milestone in bilateral relations between the two countries and is the finalization of almost three years process of intensive negotiations and a series of high-level visits to the UK of delegations headed by the Captains Regent and the Foreign Secretary, participation in the COP26 deliberations in Glasgow, the State Funeral, King's Coronation Ceremony, as well as the visit of the APPG members to San Marino".
The convention is part of the process of completing the legal framework of bilateral cooperation and will serve the business needs of both countries. Further, it will boost economic cooperation by offering additional guarantees for foreign direct investments. It includes provisions for exchanging information between the UK and San Marino tax authorities. It establishes a series of rules that determine how to declare the benefits obtained based on their origin and thus avoid double taxation on the same person or company, the same income or possession.